About us

A stylish Pilsner restaurant, opened in 1992, is situated on the unique premises of the former fermentation cellar,
known as "spilka", directly in the famous Pilsner Urquell brewery foreyard.
The brewery atmosphere can be tasted
with every sip of carefully nurtured Pilsner Urquell tank beer you can enjoy in our restaurant featuring a children's
corner and a garden restaurant where concerts are held in summer to entertain you.


The beer house features a lavish selection of the traditional Czech and modern cuisine. Since we use fresh and
namely local ingredients our meals become extraordinary experience for your gustatory cells. In addition to
unpasteurized "plznička" or "plzínka" you can also enjoy five draught beers and explore the unique magic spirit of
the Pilsner restaurant "Na Spilce".

The "Na Spilce" restaurant with its capacity of 550 seats is one of the biggest restaurants in the Czech Republic.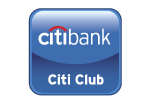 We can organize for you "custom-made" private and corporate events exactly in accordance with your requirements
and wishes. Your time spent in the Na Spilce restaurant will be a time full of entertainment, cheer, unique meals and
beer enjoyed by you as well as your guests.

Enjoy the Pilsner beer at our place!